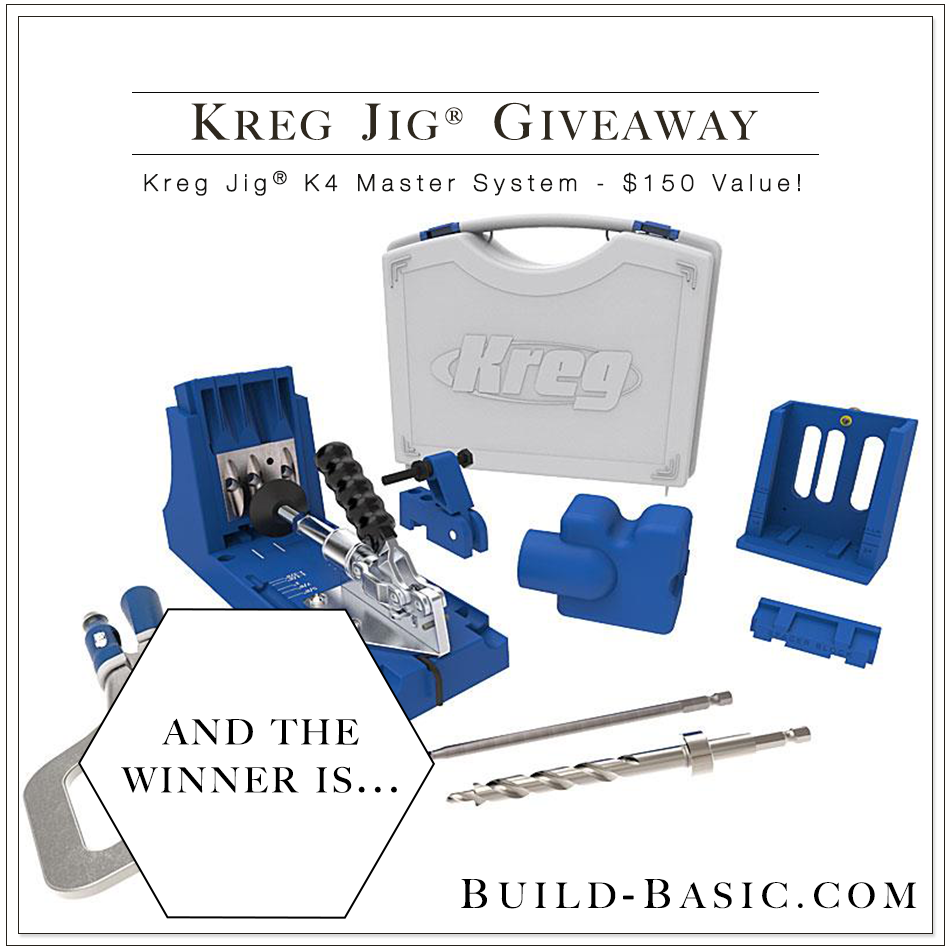 What a week we've had here at Build Basic! Let's just say I was nothing short of shocked to see how many of you stopped by to check out the DIY Outdoor Storage Box and enter the Kreg Jig K4 Master System Giveaway. As a DIYer, it proved I'm not the only one who loves Kreg's tools, and as a business owner, it reiterated my motto of only working with brands I truly believe in, and trust.
And so, without further ado, drumroll please, the winner of the K4 Master System is…
Mary Payton of California!
Congratulations Mary!
Of course, if you didn't win, but still want to add the K4 to your workshop, you can also click on the links below to check out what the kit includes, and get pricing information. In full disclosure, I'll tell you that a small amount of "support" will be shared with Build Basic if you decide to buy through one of the affiliate links below.
Lastly, in the name of all things "Kreg", I've assembled a quick list of Build Basic projects you can make using any Kreg Jig new or old, as well as a VIDEO TUTORIAL about how to use the K4! Happy Saturday!