Reader Project
DIY Kitchen Island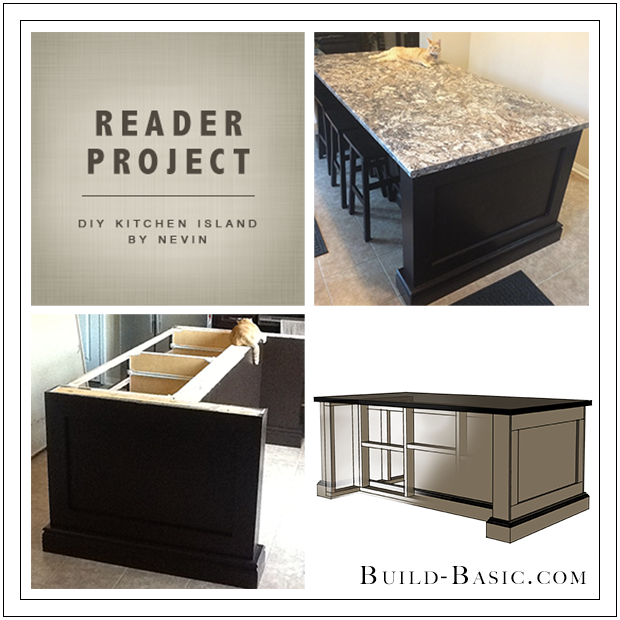 Can you guys believe this awesome DIY Kitchen Island build by Nevin B. in Ontario?!? Finding his email in my inbox complete with his sweet kitty made my day! He used our DIY Kitchen Island plans to complete the build, saying;
"Plans were great and went along with my initial ideas. Painting furniture was new for me. When sanding between coats make sure to lightly hand sand. Final coat should be long brush strokes to eliminate lines and very lightly. Foam brush does the best job and gives the best finish."
. Great advice, Nevin! Scroll down to see more amazing photos of his build, and to get my plans for this project here on Build Basic.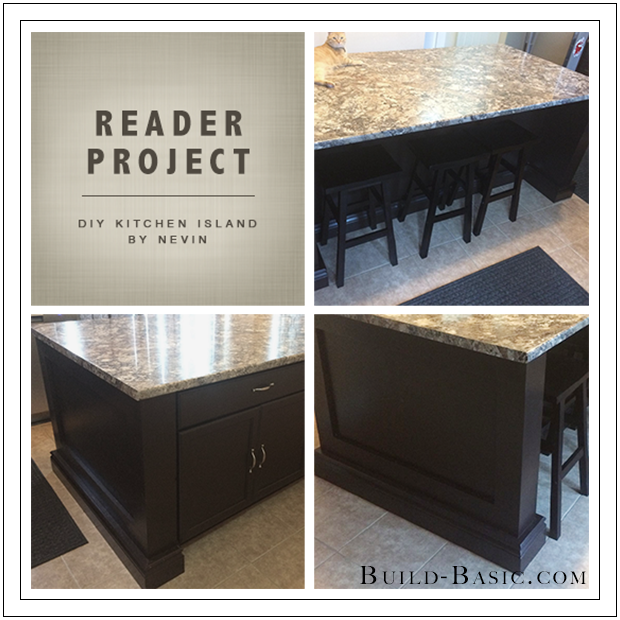 Thanks for sharing you photos Nevin!!
Have you completed a project using building plans from Build Basic?
Email them to jenn@build-basic.com for a chance to be featured!
And in case you missed it, here's the original post and plans for this project: