One Board Challenge and Tool Giveaway
Want to Win $1,000 Worth of Tools?!?!?!?!
Remember a few weeks ago when I teamed up with my DIY/woodworking blogger buddies to see what each of us could make out of ONE 1×8 board?
I built this Round Mirror Frame…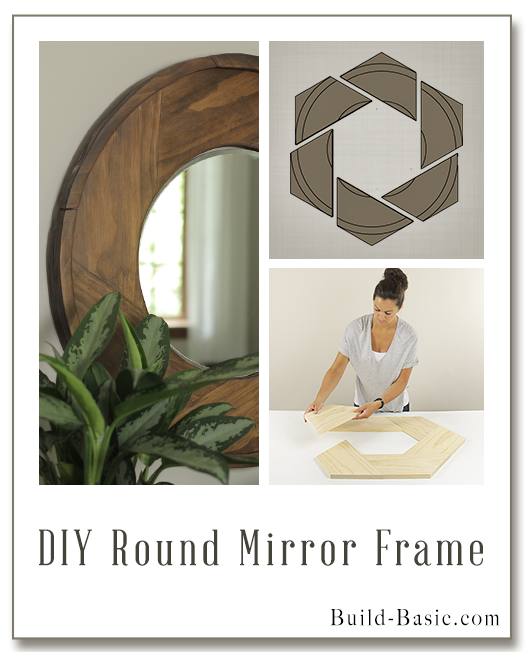 Turns out that so many of you wrote in wondering how to compete in the challenge that we're opening this round to YOU! Yes, we want to see what you can create using just one 1x8x8 board!
Need some motivation to dive in? How about this; we're teaming up with Ryobi to award the winner with $1,000 worth of tools!! Now are you ready to get started?? Here's how:
—ENTER THE CONTEST—
One
Tune in to your inner DIYer to think of what you can build using only one 8-foot-long 1 x 8 board
(You can use fasteners, glue, paint, and other design elements, but your lumber must be limited to the one board)
Two
Take a photo of your project, and then upload it to Facebook, Instagram, and/or Twitter by October 15th, 2015
Three
Enter the contest by using the hashtag #OneBoardChallenge so we can see it!
(Note: if you have a private account, you'll need to make it public so we can view the entry)
Four
Stay tuned for our winner announcement on October 26th!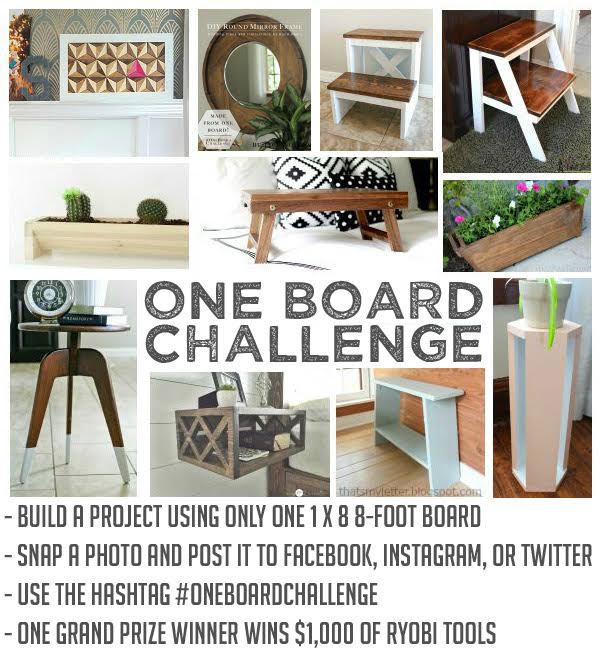 Still need some inspiration? Check out these
AMAZING #OneBoardChallenge Projects
created by your (and my) Favorite Bloggers!