DIY Holiday Wreath Trio
Let's PAAAAAAR-TAAAAY!!!! Well, "virtually" anyway. Today I'm joining a "virtual DIY Party" sponsored by The Home Depot! Along with a group of amazingly talented DIY bloggers, I'm sharing a personalized version of Home Depot's upcoming wreath Workshop project, and you can too!
So here's how it all works:
The Home Depot created a project called "The Wreath Trio",
and sent out this inspiration photo to a group of DIYers: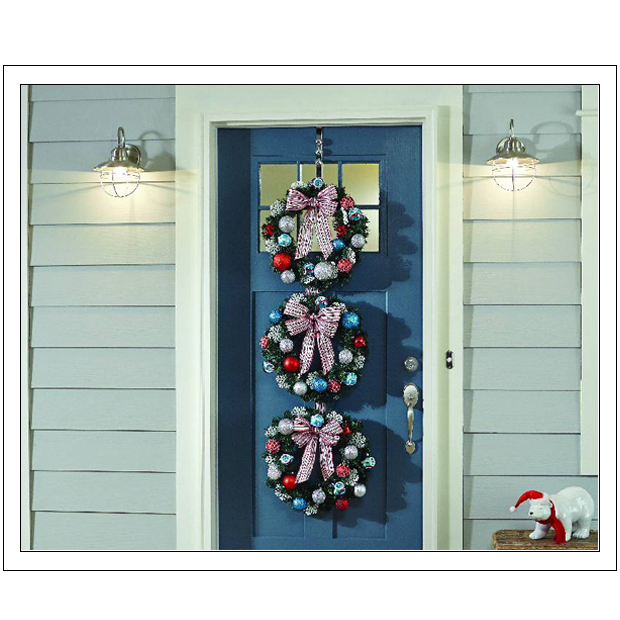 Using the photo above as inspiration, each blogger created their own three-wreath decoration using materials from The Home Depot.
For my wreath trio, I cut burlap landscape fabric to create a bow, glued wooden flat head plugs onto wire to create white "berries", and cut hand tool-shaped ornaments from a ¼-inch-thick hobby board! Here's how it came out…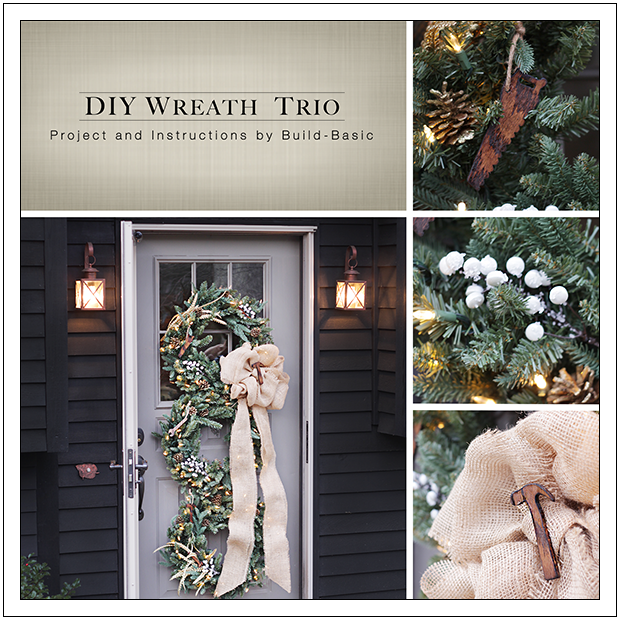 Want to try your hand at personalizing The DIY wreath Trio?
Click HERE to see The Home Depot Workshop schedule for your area!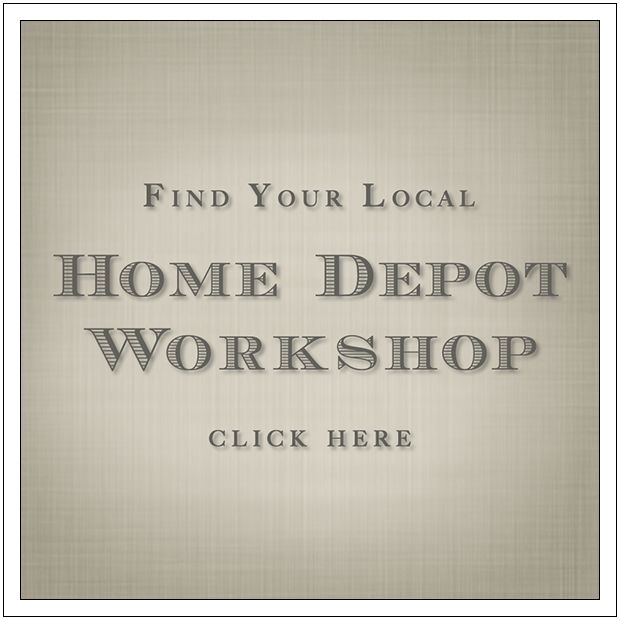 Never attended a Home Depot Workshop? They're so fun! Here's what you need to know:
The Home Depot offers Workshops at all of their locations for do-it-yourselfers of all ages and experience levels.
There are three types of Workshops offered – Do-It-Yourself (DIY), Do-It-Herself (DIH) and Kids.
Customers can learn how to build décor projects, how to make easy home repairs and how to operate tools through demonstrations and step-by-step instructions.
Visit http://workshops.homedepot.com to learn more.
And now the fun part! Click the links below to see how other DIY Bloggers personalized the DIY Wreath Trio!!