Photo Credit: Ashley Largesse Photography
Most projects here at Build Basic are brainstormed on a napkin or the back of a receipt, and then move quickly into the sketch, prep, and building stages. But when The Home Depot invited me to participate in a Lumber DIY Challenge, I found myself with a case of builder block–a close kin to writer's block, which I experienced waaay too many times throughout my years in the Magazine industry. Somehow I found myself daydreaming of upcoming summer cookouts (i.e. reasons to procrastinate), which led me to thinking about how our barbecues typically turn into a "tournament of backyard games" among friends and family.
So, I thought, I already built a rustic DIY Baggo Game Set (which we LOVE), and just about every place I stop has a plan for Ladder Golf. So what game could we add to our "outdoor offerings" that would feel fresh and different? Enter my childhood love for Connect Four, and a strong urge to build a giant-sized version, complete it with holes, discs, and slots that empty when the game is over.
Which is all to say, my builder's block was cured, the four-in-a-row game turned out waaay better than I thought it would, and we have a new reigning backyard favorite that's perfect for all ages.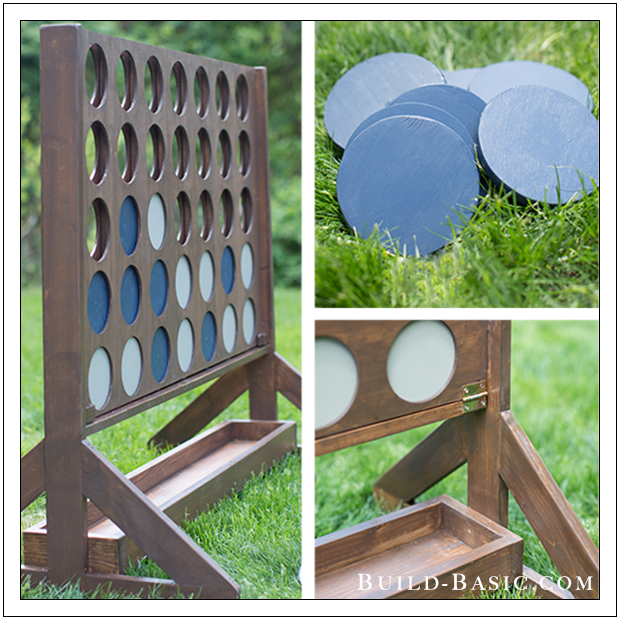 Photo Credit: Ashley Largesse Photography
WANT TO BUILD THIS PROJECT?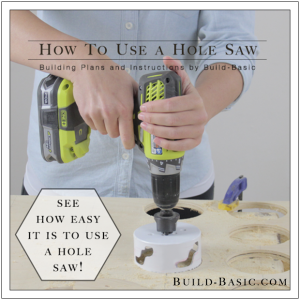 Check out my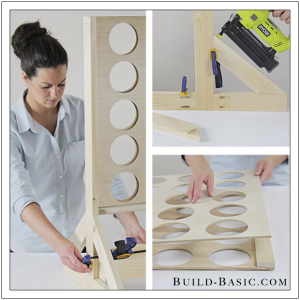 Check out The Full Tutorial on
The Home Depot's Blog, The Apron
CHECK OUT MORE FUN PROJECTS FROM
THE HOME DEPOT LUMBER DIY CHALLENGE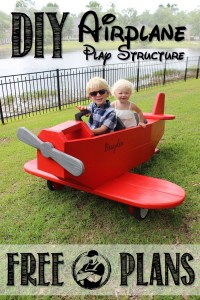 DIY Airplane Structure by
Jamison at The Rogue Engineer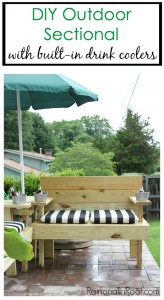 DIY Outdoor Sectional by
Jenna at Rain on a Tine Roof