Valentine Mailbox Stand
I'm a sucker for the discount bins at Target. (1) They get you right when you walk in the door before you can remember why you came into the store. (2) They always have at least one thing you must have that you never knew you needed until right now (see my gray-to-gold elephant transformation). (3) Even if you might be on the fence about picking something up, the inexpensive price leave you with no choice.
This week the shelves were littered with pink and red items for Valentine's day, and, as stated above, I couldn't pass up these little mailboxes for a dollar each. I mean, a dollar. Check out the steps below to see how the addition of a wood stand turned these "what do you do with this" item into the perfect holder for the kids' Valentines.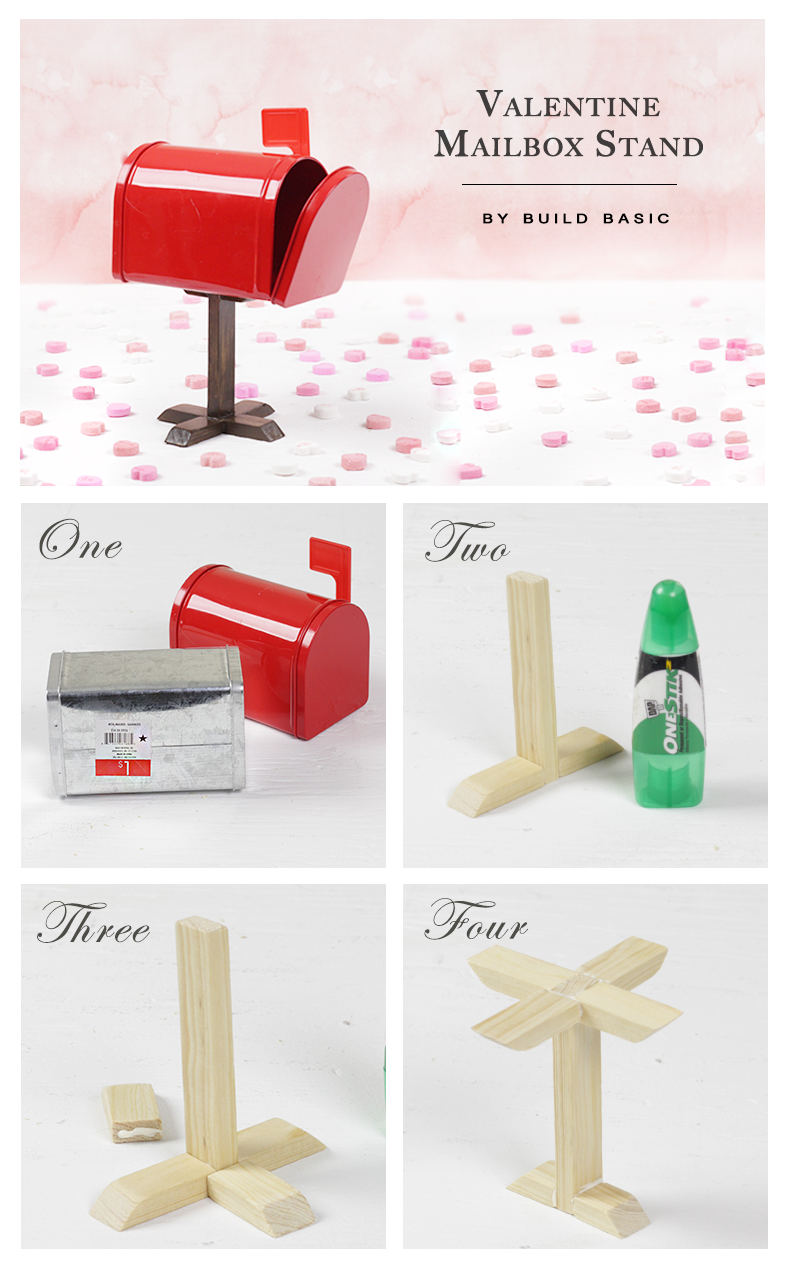 One
Dip the mailbox in hot, soapy water to loosen and remove stickers and tape
Two
Cut a stick of ¼" x ½" molding in six 1 ½ " pieces, each with a 45-degree bevel at one end. Cut the vertical Stand piece to 4 inches. (Note: looking for a quick trick to cut and bevel small pieces of molding safely with a handsaw? Check out my tutorial.) Now glue the ends of two pieces to opposing sides of the Stand, flush with its base, as shown.
Three
Glue two additional pieces to the adjacent sides of the Stand.
Four
Flip the assembly over and glue two additional pieces to the front and back of the stand flush with it's top, as shown. Once the glue is completely dry, stain or paint the pieces, and then glue the mailbox atop the stand. Let dry.
Are you crafting anything for Valentine's Day? I'd LOVE to see pics! Drop me a line or link in the Comments section below!