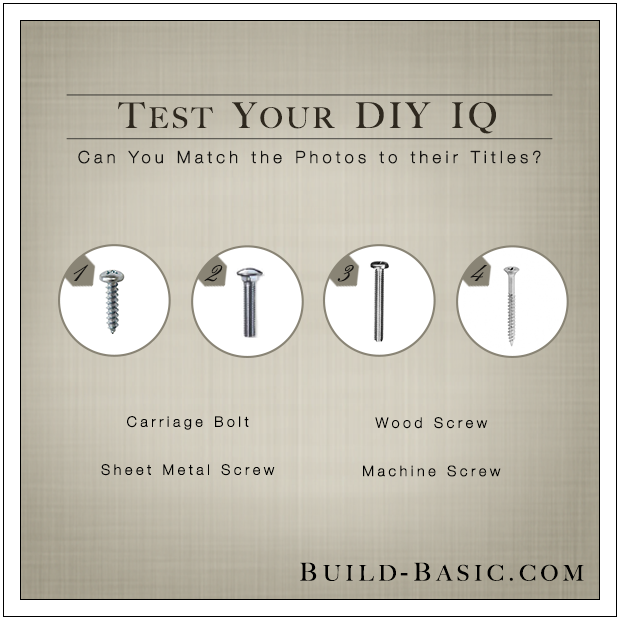 Conquer the your fear of the fastener aisle by identifying the hallmarks of these commonly used bolts and screws.
Answers
1. Sheet Metal Screw
Often confused with wood screws because of their similarly pointed tip and wide threads, the thread on these screws rise from the tip all the way to the head. Likewise, because of their thread type, they can also be used in soft materials like wood, fiberglass, and plastic.

2. Carriage Bolt
The domed head on this fastener contains a square section below to allow the head to "set" into the wood and prevent it from spinning. The tight threads are sized to accept a nut or bolt.

3. Machine Screw
The tight thread on these screws is specifically designed to mate with a threaded nut or tapped hole.

4. Wood Screw
These screws typically have a smooth shank below the head of the screw followed by wide threads and a sharp point.