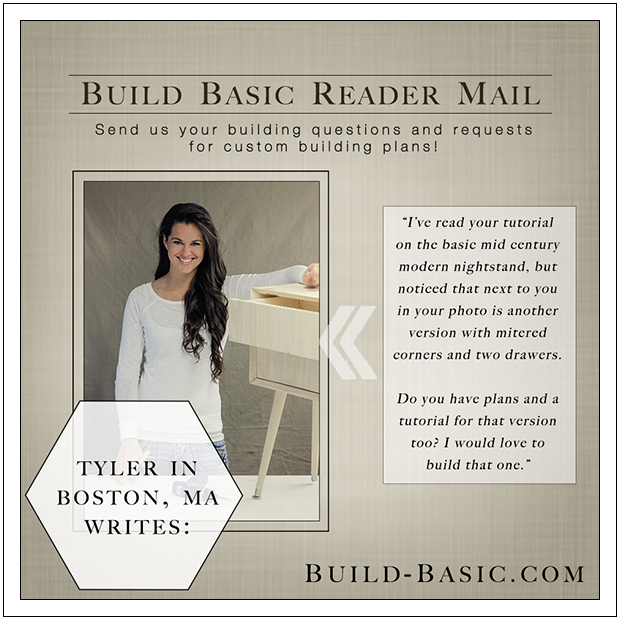 Sure, I like brainstorming ideas for projects for Build Basic, but it's so much more fun when I get to create plans based on what YOU want to build! So when I received a letter from Tyler in Boston asking about plans for a midcentury nightstand, I was excited to hear what he had in mind. He wrote:
I've read your tutorial on the basic mid century modern nightstand, but noticed that next to you in your photo is another version with mitered corners and two drawers. Do you have plans and a tutorial for that version too? I would love to build that one.
Turns out, the design he was looking for was spotted in the background of another photo on our site! The nightstand was a project I built long before I launched Build Basic, and was originally inspired by a design I saw at West Elm. The good news is, the nightstand was still kicking around, and a quick sanding and fresh finish brought it back to life for this week's building plans. Thanks Tyler!
Pssst….Do you have piece of furniture or décor you're dying to make, but not quite sure how the parts should come together? Send a photo to jenn@build-basic.com for a chance to be featured on the site and receive free building plans!