The Giving Plate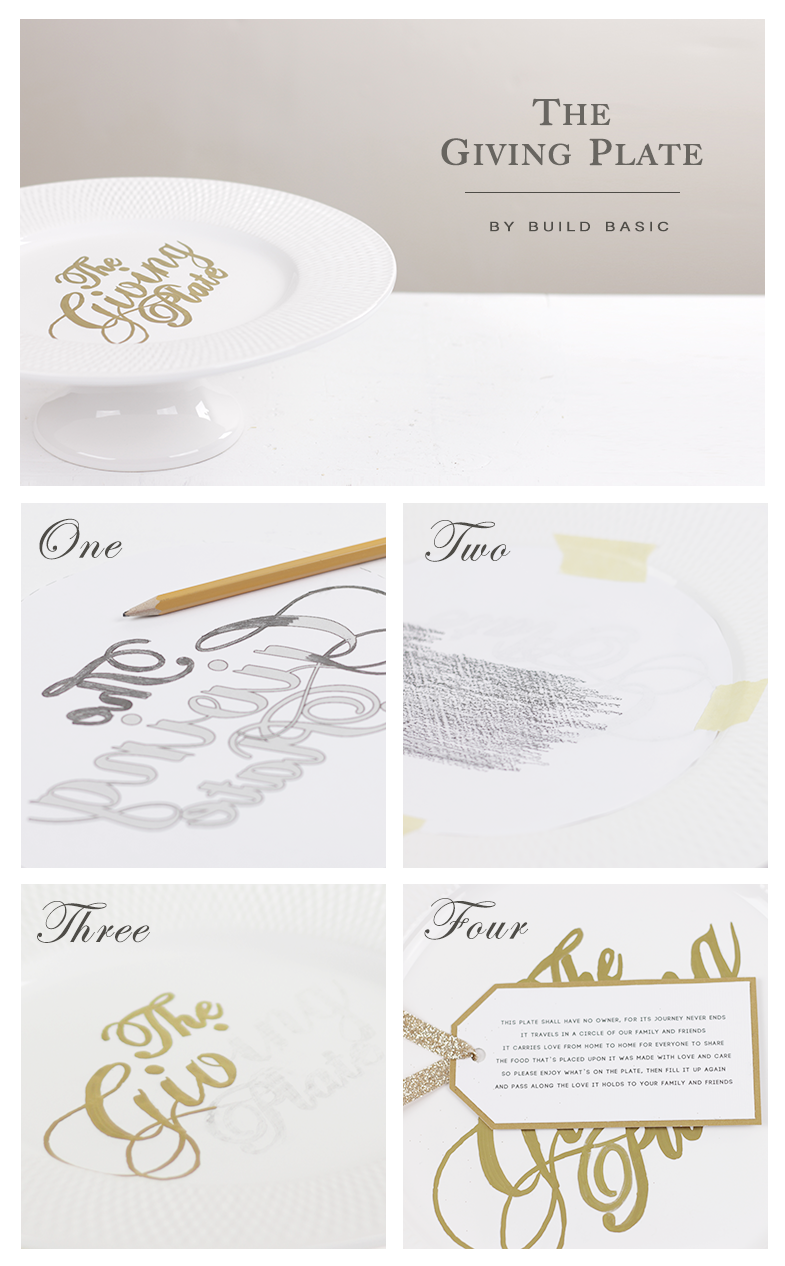 Every year I struggle with grab gifts. I actually love putting a lot of thought into giving the perfect giving, but finding something for under $10 that any one of our many guests could enjoy, seems impossible. This year, I've decided to skip the shopping and make something we can hopefully all enjoy for years to come. The idea of The Giving Plate is to pass it on at parties and gatherings, like a little chain letter, moving its way between family and friends. Hopefully this gift will go on to hold many yummy treats made with love, and shared in the spirit of giving.
One
Print out Build Basic's Giving Plate Printable. (Free Printable found in this week's Subscriber Newsletter. Not a subscriber? Just fill out the box above to join, and then look for the template on the Subscriber Confirmation Page). Next, color in the lettering with pencil.
Two
Clean the ceramic plate with rubbing alcohol and a lint free cloth. Center the design face down on the plate. Hold it in place with several pieces of tape. Using a pencil, shade over the lettering to transfer the design.
Three
Using an oil-based marker, color in the lettering. Place the plate in a cold oven. Bake at 350-degrees for 30 minutes. Turn off the oven and wait until it has completely cooled to remove the plate.
Four
Cut out the gift tags. Tip: I printed my tag on two different pieces of color paper, and then glued the pieces back-to back to create the decorative border.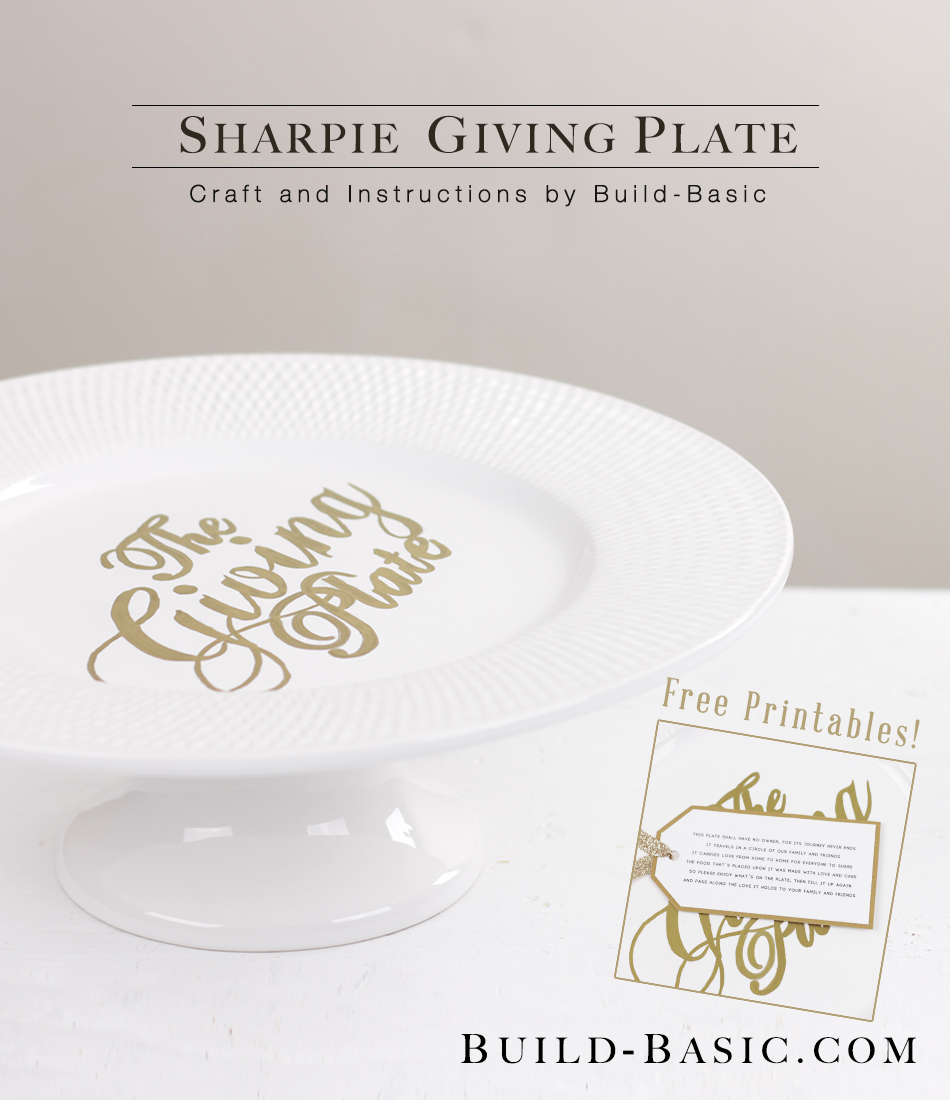 SEE MORE PROJECTS
Happy Holidays!