Ikea is Available on Amazon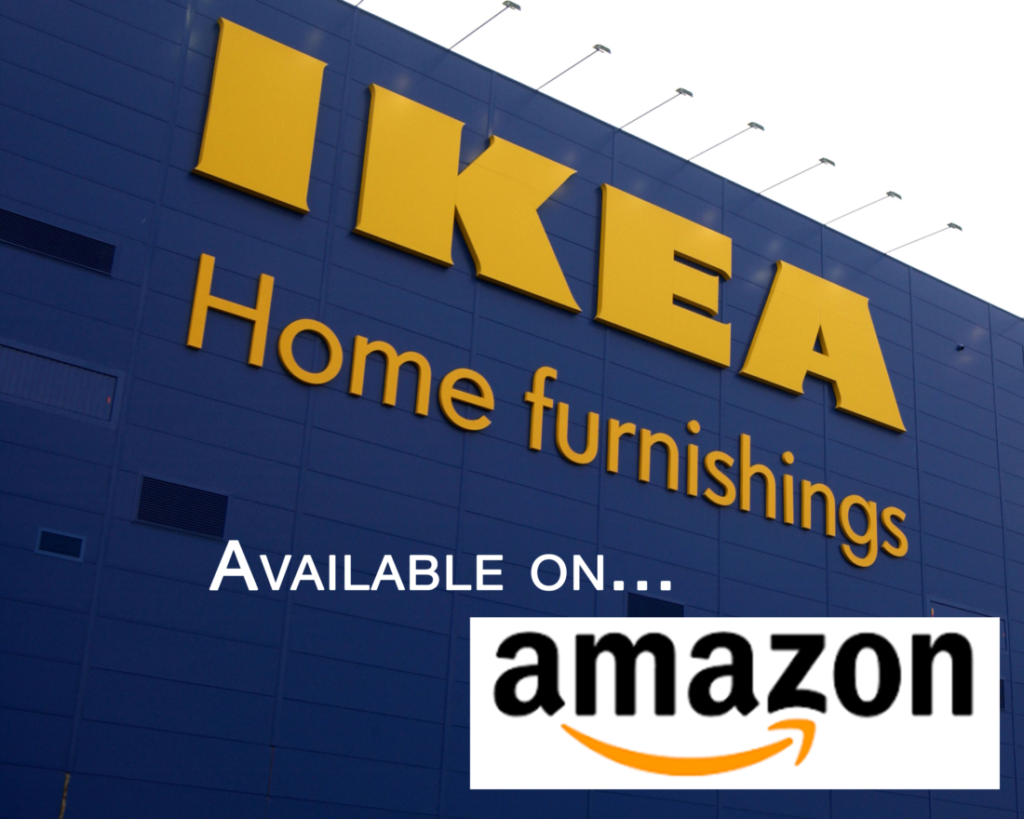 This post may contain affiliate links. To see our full disclosure policy, click HERE.
I don't general write "newsy" blog posts, but I couldn't miss the chance to shout my excitement from the mountaintop on this one—IKEA is now selling on Amazon!
While I appreciate an inexpensive decor piece or a quick furniture piece I can customize, to me, IKEA = HOURS. Hours sitting in traffic, hours of walking around the store, hours searching the racks for the boxed items I selected, hours contemplating if I really like what's on my cart when I round the corner and see the huge checkout lines, and, of course, hours standing in line staring at the item I'm purchasing waging a love/hate relationship over the entire Saturday I've lost.
In the end, I would rather purchase items online, but Ikea shipping prices are notoriously high. Enter Ikea's new availability on Amazon!!! Don't believe me, click HERE to see!!!
Click the Links Below to Learn More