Home Depot Virtual Party
Vertical (Succulent) Garden
*This post is sponsored by The Home Depot
Welcome to The Home Depot Virtual Party!! For today's party, DIY bloggers created a customized version of this beautiful Vertical Succulent Garden…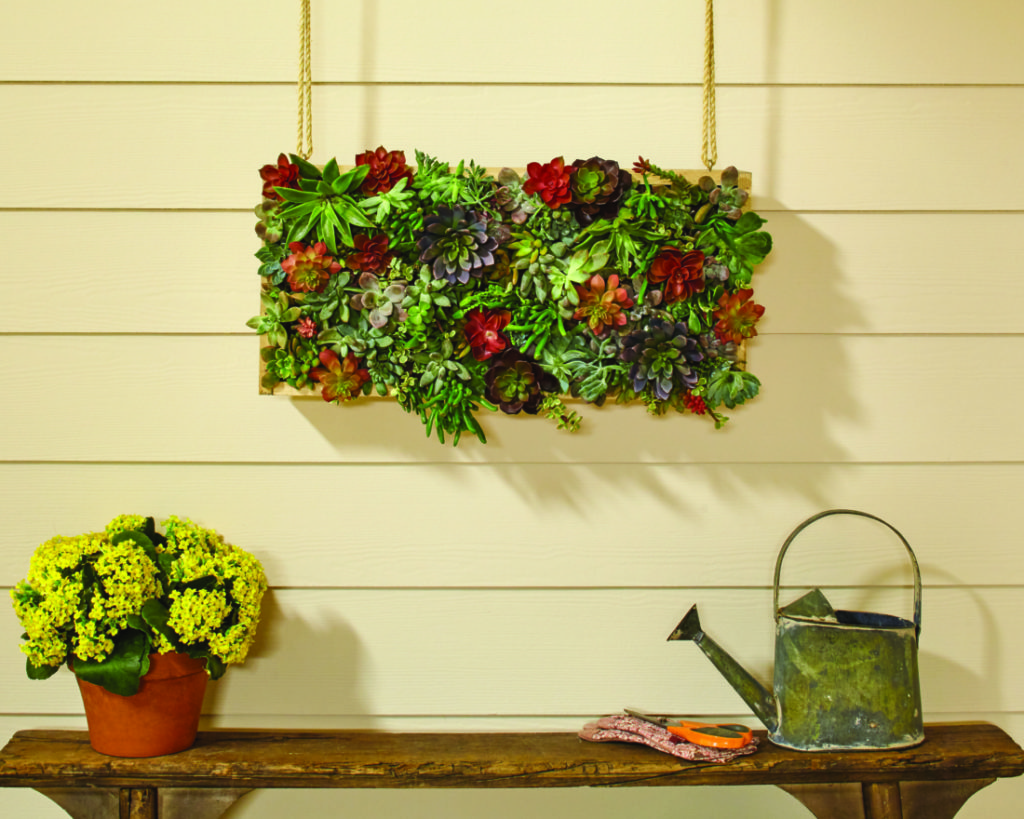 On Thursday, April 20th, this project will be the featured build at Home Depot DIH Workshops across the nation. I know what you're thinking…is there a class near me? Click HERE to find out! Also, you can click HERE to give your feedback on this and previous workshops!
If you've never attended a Home Depot Workshop, there are three types of Workshops—Do-it-Yourself (DIY), Do-it-Herself (DIH), and Kids—geared toward all ages and experience levels. The workshops are held at every store, and offer a variety of topics ranging from home repair to tool instruction, and even building home decor projects!! Not to mention they're a great place to work on your skills and meet new friends who love to DIY!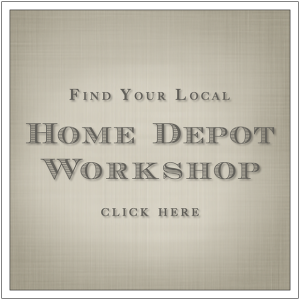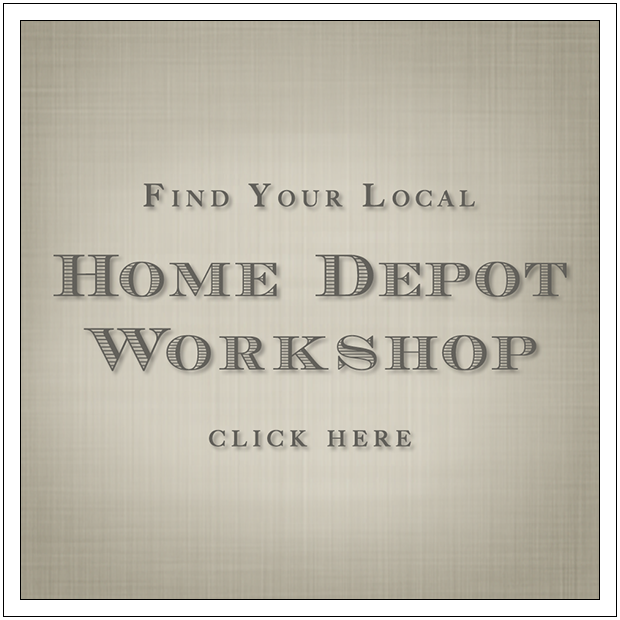 Okay so without further ado, here's how I customized my Vertical Garden: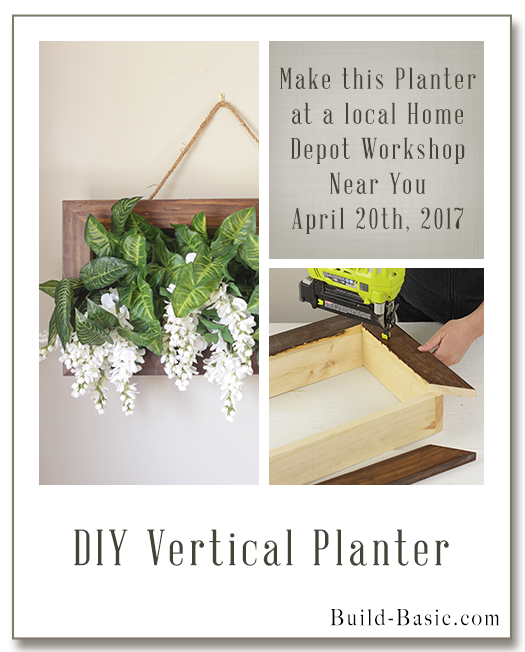 I first cut and assembled the 1 x 4 top, bottom, and end pieces. To customize my planter, I added a mitered frame to the face of the box. To do this, I glued and nailed mitered 1 x 4 boards flat on the front edge of the planter, flush with the inside edge of the box. Next I added chicken wire and landscaping fabric, before finishing with soil and a plywood backing. Lastly, I added plants (you can choose succulents or other hanging plants from your local Home Depot). Because we're in the northeast, and our weather hasn't quite warmed up yet, I added some plants (real and not-so-real for now—wink wink) and plan to hang this indoors until we set up the deck in a few weeks!
What do you think? How would you customize this project?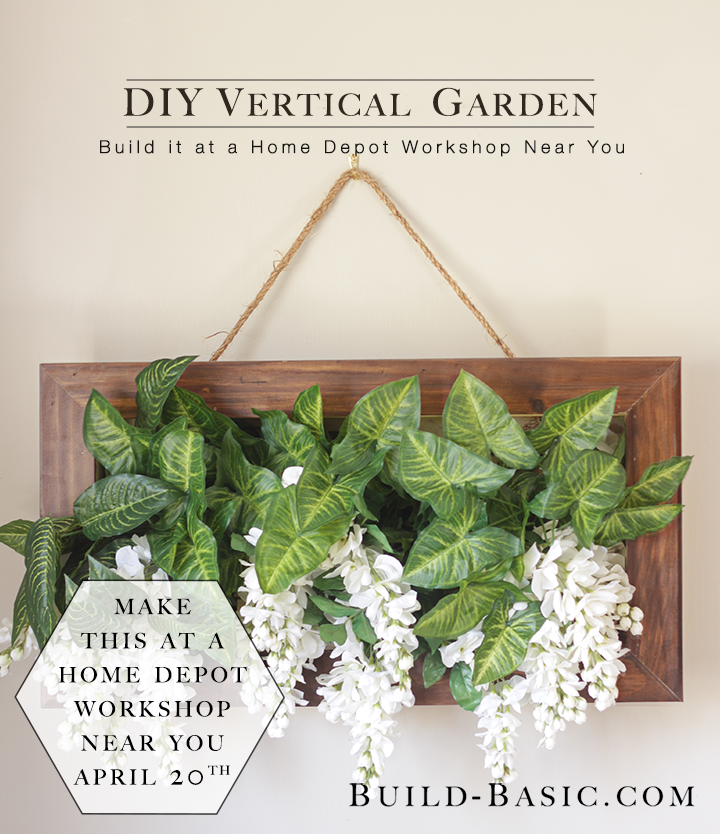 Want more customization ideas? Click below to see how the other virtual party bloggers customized their own Vertical Succulent Garden! And don't forget to register for your local DIY Vertical Succulent Garden DIH Workshop at Home Depot and then post your project using #DIHWorkshops!
*I acknowledge that The Home Depot is partnering with me to participate in this Workshops Program. As a part of the Program, I am receiving compensation in the form of products and services, for the purpose of promoting TheHome Depot. All expressed opinions and experiences are my own words. This post complies with the Word Of Mouth Marketing Association (WOMMA) Ethics Code and applicable Federal Trade Commission guidelines.
MORE BUILDING PLANS