DIY Paper Towel Dispenser
*This post is sponsored by Ryobi. All opinions are my own. Scroll to the bottom for our full disclosure.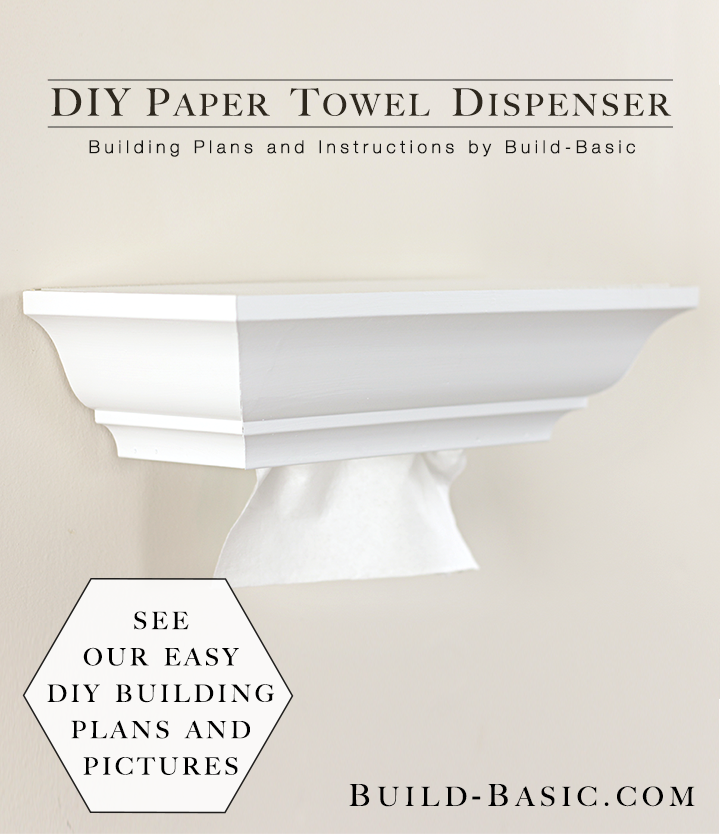 This week I'm teaming up with my friends at RYOBI to bring you an easy, DIY Paper Towel Dispenser! In our kitchen, it's fair to say I have an unhealthy addition with clearing the counters. I hate clutter, and the paper towel stand falls on that list. Luckily with just a few cuts of crown molding I made a beautiful dispenser for disposable hand towels (the flat kind, not the roll) that will clean up the counter and hopefully keep us from wasting the big pieces we were pulling off the roll. It could be used under the cabinets next to the sink or in the bathroom above the sink. If it weren't so pretty, I might have kept it in my shop too!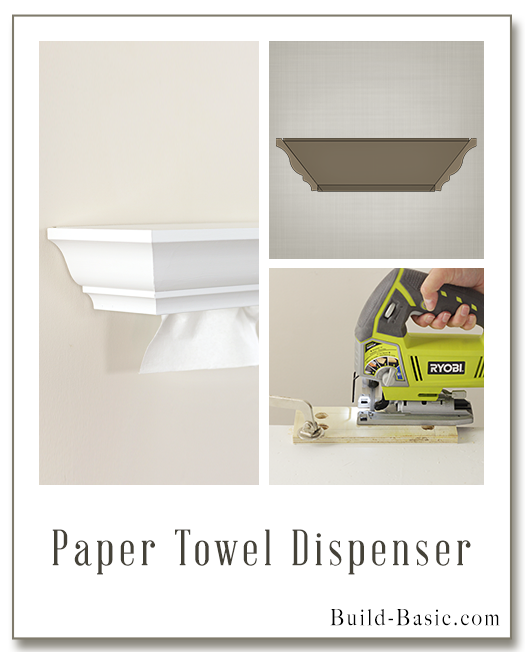 Worried about cutting crown molding, don't be! I detail EVERY step so everything is super easy! Just click on over to Ryobi Nation to see all the steps and drawings!
And now, for the GIVEAWAY!!! Enter below for a chance to win $300 in Ryobi Tools! Even better….you get to PICK which tools you want!! Do you need the pneumatic nail gun, a new miter saw, maybe a new sander?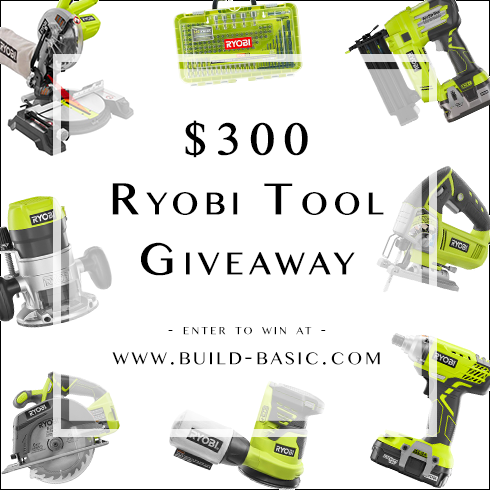 Contest is open to all Build Basic Subscribers! If you're not already a subscriber, you can sign up below to start receiving free building plans in your inbox! Also, it's not mandatory, but I'd secretly LOVE if you shared this post on Facebook!
Lastly, enter by following the Rafflecopter instructions below. To enter, just visit our Facebook page (again, you don't have to "like it", but it'd be cool if you did!). After that, you can receive an extra entry for Tweeting about the contest! (Just be sure to click the "I Visited" and "I Tweeted" on the widget for your action the be counted!) This giveaway is open to residents of the USA, void in Alaska and Hawaii, ages 18 or older. This giveaway is for power tools only. RYOBI outdoor tools, generators and shop vacs not included. The winner will be notified by email, and will have 48 hours to respond to claim the prize. Good Luck!!
WINNER UPDATE
And the winner is….Kristen S. from Massachusetts. When I emailed Kristen to tell her she won, she was sweet enough to share the words below of excitement and kindness. Thank you Kristen! You are the epitome of the reason why we run contests like this and why I love doing what I do here at Build Basic!
Kristen says, "My interest in woodworking started about 5 years ago when my husband and I moved into one of our first apartments together. With student loans and other expenses, most furniture and decor pieces were out of our price range. Building some of the furniture helped us save a ton of money and it turned into a new hobby for me! By winning this giveaway, I am most looking forward to expanding my current tool selection and taking on more advanced projects. Thank you so much to Jenn and Ryobi for this wonderful opportunity – can't wait to start building!"
NOTE: This content is sponsored by RYOBI. All opinions are my own. To see our full disclosure policy, click HERE