Take your little ones to the apple orchard to "pick" a book. Just trace our free template onto a piece of plywood, and then cut it out using a jigsaw. Add a few cup hooks for hanging books, and you're done!
Cost:
$28
Time: 1½ hours
Difficulty: Easy. The simple cuts make this a great project for practicing your jigsaw skills.
Scissors
Jigsaw
Drill/driver
Palm Sander or Sanding Block
(1) ¾ x 2′ x 4′ Plywood
(8) 1 ½ inch Cup Hooks
Twine or Ribbon
Tape
Download our Free Reading Tree Template in this week's Subscriber Newsletter!
Not a subscriber? Just fill out the box below! Look for this template and others on our Subscriber Confirmation Page!

Steps
1. Create and Size a Template
On a large piece of paper, draw the outline of a tree that measures about 3 feet tall by 4 feet wide, or download our free Reading Tree Template and have it printed at a copy center (about $15). Cut out the outline of the tree using scissors.
Note: Looking for our free template? Find it in today's Subscriber Newsletter! Not a subscriber? Just fill out the box above, and then look for this free template and others on the Subscriber Confirmation Page!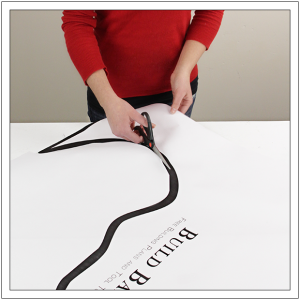 2. Prep the Template
If you're using our free template, align the two sides, and place tape over the seam to hold the two sides together.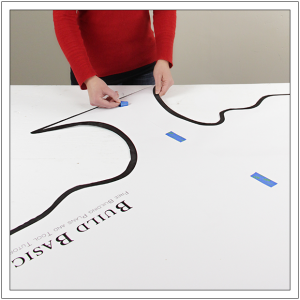 3. Trace the Outline
Place the outline on the plywood. Align the base of the tree with the bottom edge of the plywood. Tape the paper to the plywood in several places to keep it from shifting. Using a pencil, trace the outline of the template on the plywood.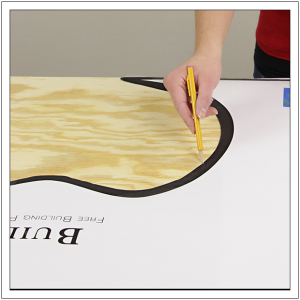 4. Cut the Shape
Remove the template and set aside. Raise the plywood on blocks, or hang a section over the edge of the work surface. Using a jigsaw, cut along the outline of the tree.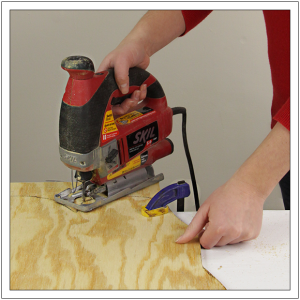 5. Jigsaw Tool Tip
To cut notches like this one, cut up to the corner from one direction, and then stop and remove the jigsaw blade. Repeat along the adjacent edge until the cut lines meet.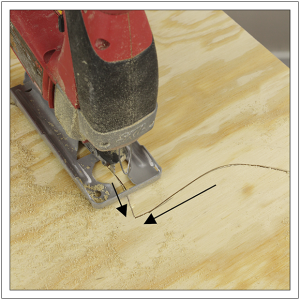 6. Sand the Cutout
Using a palm sander or a sanding block, smooth the surface of the plywood and round over the edges.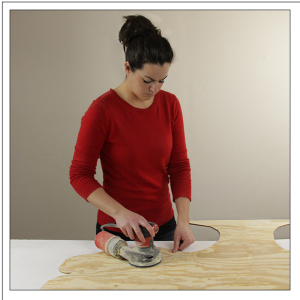 7. Add the Books
Using a drill/driver, drill pilot holes through the plywood. Screw cup hooks into the pilot holes. Loop a string through the binding of each book and hang from the cup hooks.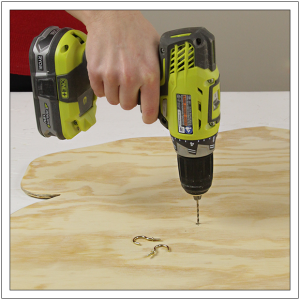 MORE BUILDING PLANS